We Wickeds have a lot to be thankful for this year… Each other, wine, great clients, wine, Life Time memberships, a great owner and so much more wine. We also live in wonderful cities (LV & SD) full of incredible people. We are #blessed.
Here's what we are bowing down and chowing down to this year: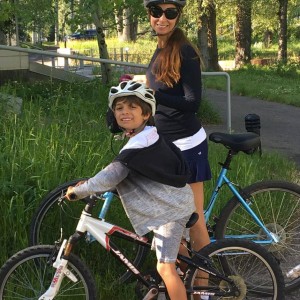 Stephanie: I'm thankful for Saturday morning bike rides/runs with my son, Teo!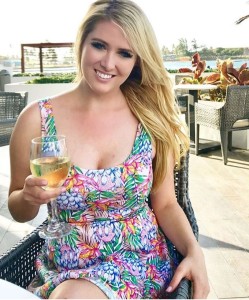 Lauren: I'm thankful for my husband Shaun, wine, my kitties (Hazey and Remington) and queso dip.

Lexi: I am thankful for family, true friends and coffee. 😊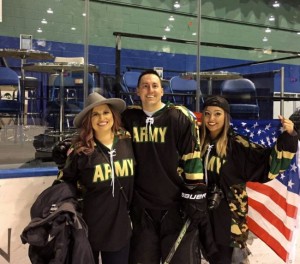 Tiana: I'm thankful for each and every opportunity to make memories with those who matter to me most.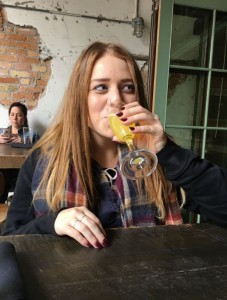 Sidney: I'm thankful for cooler temperatures in Vegas, family and friends in good health, mimosas and Uber. Xo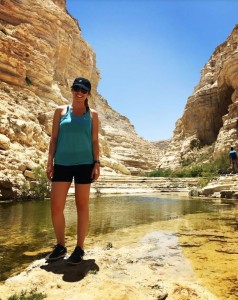 Alexis: I am thankful for my family and friends, who are my biggest support system, and the opportunities I've had to travel this year, allowing me to explore this beautiful earth!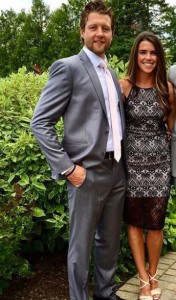 Rebecca: Thankful for so much this year including my promotion at Wicked, a contract with the NHL and unlimited spray tans.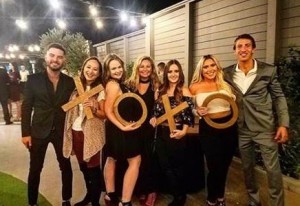 Emma: This year, I'm extra thankful for the Las Vegas community and my supportive group of friends. Having no family on the west coast, I've had to rely on amazing friends to create a support system. Plus, this community really knows how to rally together! #VegasStrong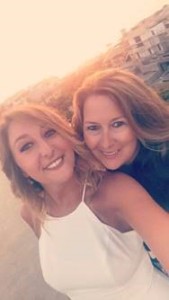 Megan: Thankful for a lively life and for all those that fill it—especially country singers, Harry Potter, music festivals and wine.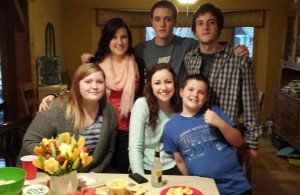 Caroline: I'm thankful for my hardworking dad and my five siblings. They're extremely supportive during the ups and downs and I don't know where I would be without them.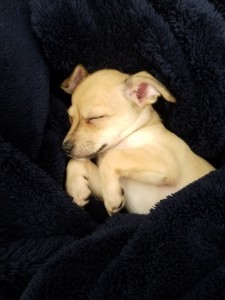 Sebastian: This Thanksgiving I'm thankful for many things, but what I'm most thankful for is my puppy, Camilla, who loves me unconditionally, fills my days with cuddles and hides a surprising amount of dog food in every corner of my apartment and car.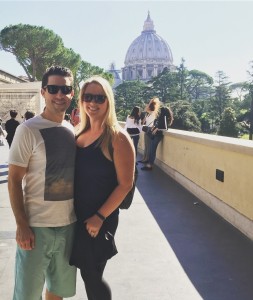 Taylor: As always, I'm thankful for health, happiness, family, friends and Sunny the Dog – but this year, I'm incredibly thankful for Wicked's unlimited PTO policy. Without this, and our amazing team, I wouldn't have been able to spend nearly two weeks exploring Rome, Florence and Paris. The history, the culture, the food and the wine were incredible!

Rachel: I am thankful for beer and boys.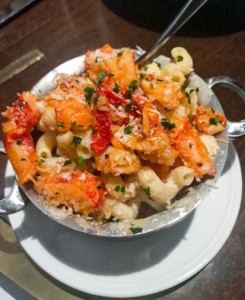 Bridget: This year, I am thankful for MB Steak's lobster mac and cheese and unlimited Orange Theory classes to burn it off.
Happy Thanksgiving!
XO,
Wicked Creative