Tips from a PR pro and self-proclaimed style junkie on dressing fab for a busy day!
As an account coordinator at Wicked Creative, in any given day, I have to be ready for anything. While some days I never leave the office, other days I'm attending client meetings, photo shoots, and have to dash out to an event at the last minute. You would think that dressing for the part would be difficult. But for the most part, myself and the girls that I work with do a pretty 'wicked' job.
Transition pieces that are easily dressed up or dressed down are key. Layers are a great way to alter your look, too. A simple shift dress can go from casual to sophisticated in an instant with the addition of a structured blazer or cardigan. And never underestimate the importance of a spare pair of heels or wedges at your disposal to instantly make a relaxed look more formal.
Luckily, the industry we're in is one that allows us to have a little more fun with our day-to-day dress than at a traditional office. At Wicked, we're not only allowed to be creative with our work, but also, in what we choose to wear.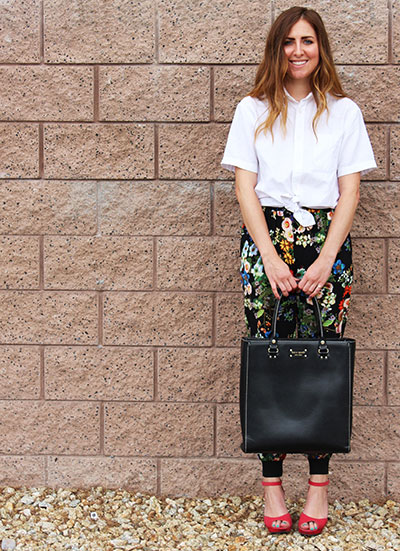 My o.o.t.d. (outfit of the day) is great for a busy Monday, because it's both comfortable and meeting-appropriate. Floral pants dress up a traditional white collared blouse, and red shoes complete the look to make this gloomy Monday not so dreary!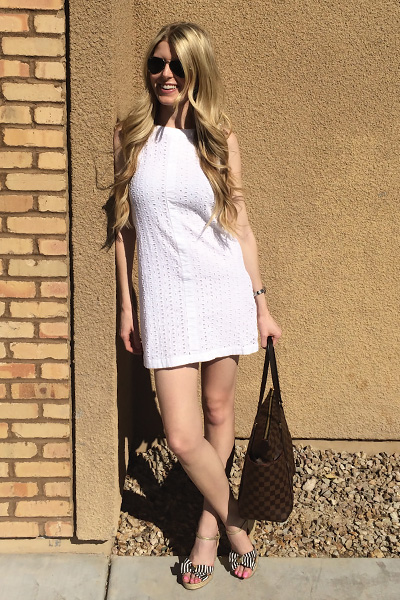 Assistant Account Executive Lisa's casual dress is perfect for the warming weather, and by adding wedges and a classic bag, her simple dress is elevated to a white hot look that is both comfortable and chic, and perfectly appropriate for a client meeting.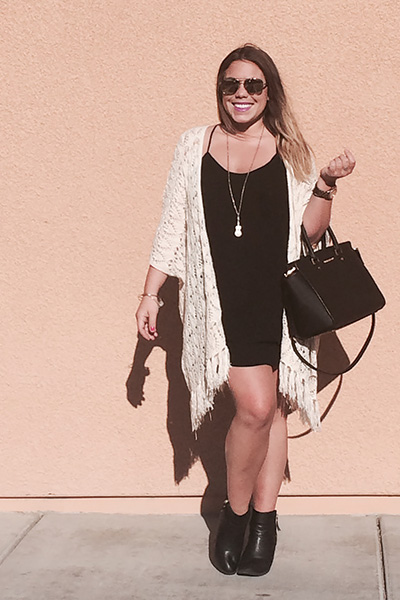 Account Coordinator Brigitte's more laid-back outfit is perfect for a day at the office and lunching at one of her client's new restaurants. Her black dress and booties are functional and classic, with a touch of feminine flare added by her kimono.
Until next time! XOXO
Jordan