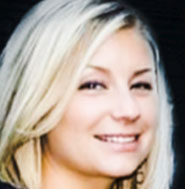 In 2015, Wicked Creative expanded into Los Angeles through a partnership with Hannah Kampf and her company, HK Integrated PR, to launch Wicked PR LA.
As a veteran public relations and social media professional, Hannah has built a reputation for creating and implementing some of the most recognized and influential media campaigns on behalf of her clients in the entertainment, business, lifestyle and e-commerce space.
With more than a dozen years of experience at top agencies and as a corporate executive, she is equally skilled at creating global news events for artists like Rod Stewart, Bon Jovi, Prince and Cirque du Soleil, as she is advising Fortune 500 CEOs, and leveraging traditional and social media platforms to launch new ecommerce products.
In 2010, she founded Conformity Media, LLC (now HK Integrated PR) a Los Angeles based PR and marketing communications firm with a growing roster of top music and technology clients. In the three years since its launch, the agency has worked with and maintained a roster of clients which include Rod Stewart, Universal Music Group, AEG Live, BandMerch, LLC, Sammy Hagar –including music and his multiple brands (Cabo Wabo, Sammyâ€TMs Beach Bar Rum, and 10 restaurants/live entertainment ventures), Capitol Music Group, Watsky, Steel Wool Records, and more. She previously served as the Vice President of Global Communications for Ticketmaster Entertainment, a position she maintained throughout and following their merger with live entertainment giant, Live Nation (now, Live Nation Entertainment: NYSE: LYV).
Prior to that position, she was Senior Account Director at Scoop Marketing, a highly respected music and entertainment public relations agency. During her more than nine years at Scoop Marketing, she worked with dozens of highly respected brands and artists including Rod Stewart, AEG Live, Ticketmaster, Prince, National Cinemedia, Bon Jovi, The Olympic Games Motley Crue, Nissan, Justin Timberlake, Tina Turner, Steely Dan, and many more. She began her career at Kirvin Communications Group (now Kirvin Doak) in Las Vegas where she worked with top-line clients including Bellagio, Cirque du Soleil, House of Blues and Mandalay Bay Resort & Casino.