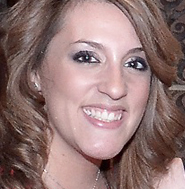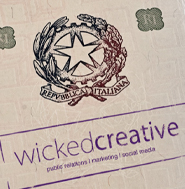 Jennie Hendricks brings her extensive public relations background in food and beverage, national media relations and the non-profit sector to Wicked Creative.  She has taken the lead on all public relations and social media initiatives for a variety of accounts, including Body Heat Hot Pilates & Yoga, Red Dragon Events & Promotions, Tacos & Tequila, Epicurean Charitable Foundation, Public House Las Vegas, Senor Frog's Las Vegas, Rice & Company, TENDER steak & seafood, 1010 Collective, The Old Kirby Place and TREVI.
Jennie is one of the few Las Vegas natives, and returned home  to work for the Las Vegas Convention and Visitors Authority's public relations team. Embracing the "What Happens Here, Stays Here" way of life, Jennie worked on the national Las Vegas campaign at R & R Partners, where she worked on culinary initiatives, media integrations, journalist familiarization trips, sponsorships, the wedding vertical and diversity public relations for LGBT and Hispanic-America segments in Las Vegas.
A graduate of University of Nevada, Reno, Jennie completed internships with R & R Partners in Las Vegas and The Glenn Group in Reno, Nev. On any given day, Jennie can be seen arranging a photo shoot, taste-testing some of the culinary creations from her restaurant clients, working a star-studded red carpet or pitching local, regional and national media.