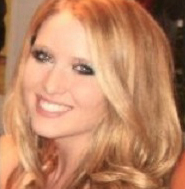 Lauren Hudman is dedicated to generating positive media coverage for some of Vegas' hottest dining spots as an Account Executive.
Working with such clients as RHUMBAR, FANTASY and Terry Bradshaw, Lauren works hard to publicize her clients through media pitching, social media strategies and events.
Originally a native of Oklahoma City, Lauren moved to Las Vegas in 1997 and fell in love with the city of endless entertainment and neon lights. She attended the prestigious Reynolds School of Journalism and Advanced Media Studies at the University of Nevada, Reno, where she earned her Bachelor of Arts degree in journalism with an emphasis in public relations and advertising and minor in political science. After four years in "The Biggest Little City," she made her way back to Las Vegas and is excited to be a part of the Wicked Team.
When Lauren isn't busy generating media attention and planning star-studded events, she enjoys reading, staying fit, traveling and following the latest news in the political world.