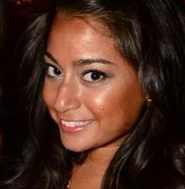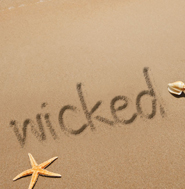 A Las Vegas native, Savyna Roufeh brings her "work hard, play hard" mentality and spunky personality to the Wicked Creative team as an Account Coordinator.
As part of the account team managing Sugar Factory American Brasserie, Sugar Factory Retail Stores, Towbin Motorcars, Meatball Spot and Pussycat Dolls Dollhouse at The Keating in San Diego, Savyna is always thinking of fresh ideas for her clients. Some of Savyna's responsibilities include writing press releases, managing her clients' social media accounts, attending photo shoots and working red carpet events.
Savyna graduated from the University of Arizona with a dual Bachelor of Arts degree in creative writing and anthropology. Dedicated to learning the ins and outs of public relations, Savyna worked as an intern during the winter of 2011 before joining Wicked Creative.
When she's not busy pitching creative concepts and generating press for clients, Savyna loves volunteering, laying poolside, hanging out with close friends and relaxing with family.