Epicurean Charitable Foundation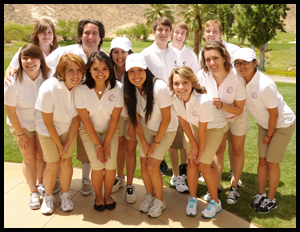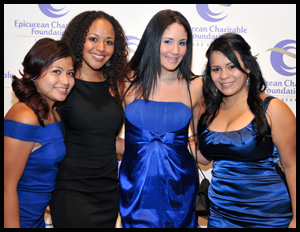 Comprised of more than 25 of Las Vegas' top food and beverage executives, the Epicurean Charitable Foundation not only awards students with scholarship funds to attend any four-year accredited university of their choice, it also provides mentorship throughout each student's college career and helps to place the students in internships and jobs.  2012 marked the eleventh year of the Epicurean Charitable Foundation and in its tenure the foundation has provided more than one million dollars to local scholars and also more than one million in charitable community grants to such organizations as Make-A-Wish Foundation, Lied Discovery Children's Museum, UNLV Rebel Athletic Foundation, Nevada Blind Children's Foundation, Cleveland Clinic Lou Ruvo Center for Brain Health and the Latin Chamber of Commerce.
ECF works to change the lives of Nevada's students and positively impact the community through generous contributions from donors including Southern Wine &                Spirits, Wirtz Beverage Nevada, Diageo, Fiji Water, Coca-Cola, Johnson Brothers, MGM Resorts International, Caesars Entertainment and more. Future donors can support ECF with a monetary or in-kind donation, matching a gift, gift and estate planning or become a scholarship or M.E.N.U.S sponsor.
For more information please contact the Epicurean Charitable Foundation office at 702.932.5098 or visit the ECF website at www.ECFLV.org.