Natural 9 Noodle Company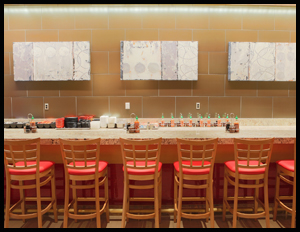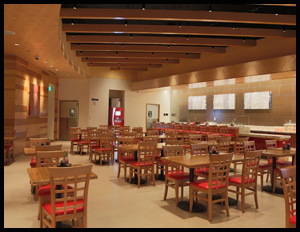 Natural 9 Noodle Company is a 4,000-square-foot restaurant offering Asian fare with dishes originating from China, Thailand, Korea, Japan and Vietnam inside Morongo Casino, Resort & Spa. All of the entrées are prepared using traditional techniques and recipes by a team of chefs specializing in the various styles of cuisine, all under the meticulous eye of Executive Chef and General Manager Michael Nguyen. The menu is divided by nation, and also includes an array of appetizers, dim sum and salads, wok-fried noodles and soup noodles, as well as the "Chef's Top 9," Natural 9's signature selections.
The eatery offers a clean and vibrant ambiance with all-natural elements of rock, slate and sand with black accents. Boasting a modern atmosphere, guests choose their dishes from digital menu boards in the casual dining restaurant.