Pizza Lounge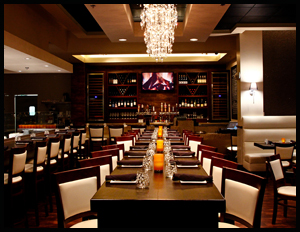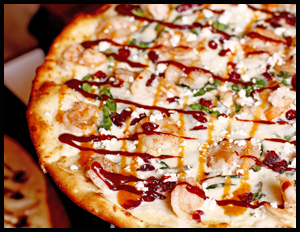 Pizza Lounge is the newest Tivoli Village hot spot. Pizza Lounge offers a chic yet inviting atmosphere making it the perfect place for guests to nosh on delicious pizzas, pastas, sandwiches and salads and sip on refreshing wines and craft beers.
The new 1,900-square-foot restaurant offers over two dozen mouthwatering pizza selections including the signature Chipotle Shrimp Pizza, topped with layers of spinach and creamy white chipotle sauce, shrimp, cranberry, goat cheese and mozzarella, drizzled with barbeque sauce. The eatery also offers an array of delicious salads including Our Famous Pear and Gorgonzola Salad, a mix of crispy mixed greens, gorgonzola cheese, shaved pears and candied walnuts served with balsamic dressing. With an extensive wine list featuring highly-rated selections, including more than 20 wines by the glass, and more than 10 craft bottled beers, 13 craft beers on tap, and selection of signature TY KU Sake cocktails, Pizza Lounge has something for everyone's palate.
Pizza Lounge, located at 410 South Rampart Blvd. Suite 120 Las Vegas, Nev. 89145 in Tivoli Village, is open from 11 a.m. until 10 p.m. daily.