PoshBurger Bistro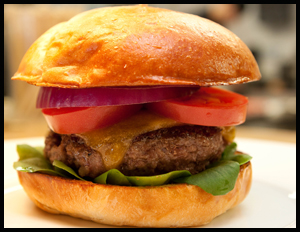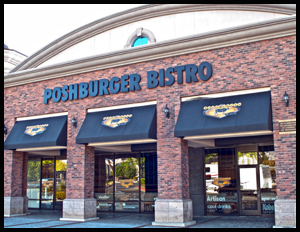 Internationally renowned Irish chef, Conrad Gallagher, and his wife, Candice, have introduced a new concept combining the classic burger and upscale cuisine with the opening of PoshBurger Bistro late last week. The dynamic new restaurant is located in Las Vegas' Summerlin community at 9921 W. Charleston Blvd on the corner of Hualapai Way.
PoshBurger's namesake selections include several varieties of burgers, including the Kobe Burger, topped with truffle aioli, seared foie gras, frizzled onion, watercress, cherry tomatoes and fried quail egg, priced at $29; the Black Angus Burger, topped with confit tomato, arugula, hummus, Raclette cheese and red onion marmalade, priced at $19; the Organic Lamb Burger, topped with guacamole, mint yogurt, romaine lettuce and olive tapenade, priced at $16; the Turkey Burger, topped with chipotle aioli, mizuna, Portobello mushrooms and avocado, priced at $17; the Wild Boar Burger, topped with prune Armagnac oil, white onion marmalade, poached pear and frisée salad, priced at $18; and the Venison Burger, topped with cranberry relish, watercress, Béarnaise sauce and roasted red peppers, priced at $19. Specialty burgers include elk, ostrich, salmon, duck and oxtail. All of the burgers are served on freshly-baked brioche buns. Guests also have the option to design their own burger from any meat, bun and topping selection.
At 2,000 square feet, PoshBurger seats 97 guests inside and will soon seat 55 outside, serving lunch and dinner daily from 11:30 a.m. until 11:30 p.m. with hours subject to change. In addition to its current offerings, PoshBurger will introduce a weekend brunch and happy hour in the coming months.