Pussycat Dolls Dollhouse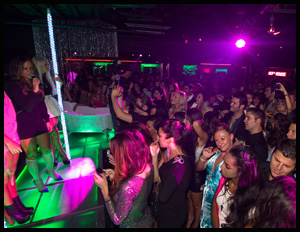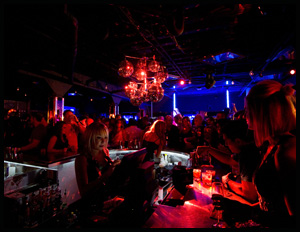 San Diego's newest nightlife gem, Pussycat Dolls Dollhouse, delivers an over-the-top nightlife retreat adorned with sexy performances to San Diego's premier luxury boutique hotel, The Keating. Partygoers toast to a one-of-a-kind, interactive party experience alongside the club's gorgeous eye-candy. Pussycat Dolls Dollhouse is open on Fridays and Saturdays from 9 p.m. until close. For table reservations, please call 619.398.3655.
Located in San Diego's historic downtown Gaslamp Quarter, the 5,000-square-foot luxurious hot spot features a spacious dance floor, two sparkling bars and lavish VIP booths with bottle service starting at $300. The club's gorgeous décor was exclusively crafted by Amy Kim of AK DesignNETWORK, whose design credits include Katsuya Hollywood (winner of the "Travel & Leisure" Design Award 2007 for Best Restaurant), The Bazaar by Jose Andres and a collaboration with Philippe Starck on the groundbreaking SLS Hotel in Beverly Hills.